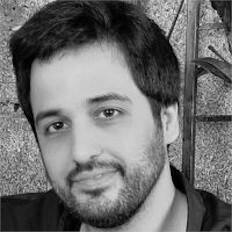 My main roles in the last 2 decades have been CMO & CIO, dealing mostly with Growth and Automation.
Co-founder of CleverAds.com where I work in Growth and as CIO. CleverAds have created Google Ads campaigns for more than 200K clients, managing an adwords spend >2million €/day, making us in the Top10 worldwide.
My previous experience in the Marketing field includes Marketing director for Eurostars Hotels, and CMO for the startup BudgetPlaces.com (sold at a valuation of 40 million euros).
My interest in Machine Learning in the last 8 years focused mainly in classification & regression prediction tasks from structured data, but also NLP and image recognition. Co-creator & Core developer of the full-cycle machine learning platform boosterama.io. Also an active participant in Machine Learning competitions hosted on Kaggle. Currently ranked in the Masters' Tier (only 900 datascientists out of +1million Kaggle datascientists worldwide qualify for this Tier).
MBA from Northeastern Illinois University in Chicago, as well as several technical Certifications in areas such as MachineLearning, DataMining and Programming (Python, R,…).